Suppose you have just started your business and now you have some people working in your count. Is website also necessary for such small business (set-up)? In one word the answer is: yes. Actually, in today's time, website is necessary to influence the target consumer and there are many reasons, not one.
Online identity
The first thing a start-up and 'bootstrap business' would like to do in order to build its online identity is to have a personal website. In the eyes of such companies, a website can be a major investment. So before deciding to launch a website, the entrepreneur must know what is the importance of creating an online identity and what are the benefits after that.
Trusted dot com domain
According to The Internet and Mobile Association of India, India has more than 250 million Internet users today and India is the third country in the world to have the highest internet usage. The importance of online recognition in a business is increasing rapidly due to increasing utility. Today, most businessmen believe that their presence on the Internet is benefiting their customers, but they are unaware of how to get the right website.
This is not as difficult as it seems. Registering your domain name is the first step towards leaving a mark on customers. A domain name is actually your business address on the Internet. Just as your physical address lets people know where you live, the domain name also addresses your business on the Internet. Therefore it is necessary to choose only trusted and trusted domain names.
The domain extension should be 'dot com', so that people recognize the brand on sight. He was always in the eyes of the people and won their trust. This domain extension is perfect for businesses of all sizes. The biggest thing is that it is the most popular all over the world.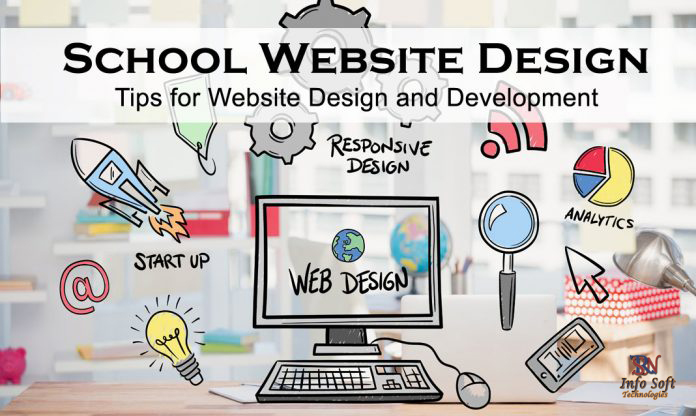 Design be tailored to business
Website design should be according to the needs of your business. To create a great website, it is necessary to know its objectives. Some important questions related to this are:
Is the website intended to promote the company?
Will it serve as an extension of marketing for the brick and mortar business?
Will it be an e-commerce site from which visitors will buy goods and services online?
Dynamic website
You can update the content of dynamic website with the help of Content Management System (CMS). CMS is a web-based software application, with the help of which you can update website content yourself.
For this, neither the help of the company making the website is required nor it requires much knowledge of web programming. It is better for an e-commerce website to be a dynamic website, as it will have to be constantly updated about products, services, prices and promotions.
Benefits of website
Many large, successful e-commerce websites take online orders, accept card payments and ship their products worldwide. These sites have many special benefits, such as a huge range of products, complete information about products and complete convenience of viewing products from every point of view. You can get the right direction from these websites and you can make shopping on your website very easy for customers.
Successful website pages are generally clean and look professional. They have a reasonable number of images, which do not take much time to load. These websites provide their desired items to the customers quickly and easily.